Rayner Washington - Keyboards, Vocals
Rayner is the bandleader and business manager for the group. He has been a musician for close to 40 years, and was a member of the 'Roots Uprising' band along with Yishka. He was also the keyboard player in the band 'Mystique' which was very popular on the South Florida music scene in the late eighties to the early nineties.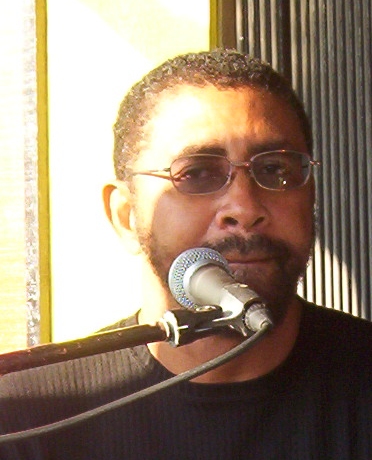 Rayner is gifted at the business of music which is a rarity as most musicians tend to neglect that most important aspect of the music business and he has gained a reputation as a manager for his honesty and reliability. His management skills coupled with his 'people-based' personality has gained Rayner an enviable relationship with all of his clients, both corporate and private. In his leisure time, Rayner can be found pursuing one of his passions, whether it be Fishing, Soccer or playing Dominoes. He just recently acquired a Steel Drum, and he somehow has found the time to learn and practice this new instrument. You can be certain that with his enthusiasm and usual dedication, it is only a matter of time before he adds the Steel Drums to his musical arsenal.
Brian Shervington - Drums, Vocals

Brian is without a doubt one of the finest drummers in the South Florida area and as a result when he is not 'at home' with I-Land Vibe Band, he sometimes gigs with other bands in the Miami area. He is the son of Pluto Shervington, one of Jamaica's leading musicians who is also a top performer in South Florida, and Brian often sits in and records with his famous father.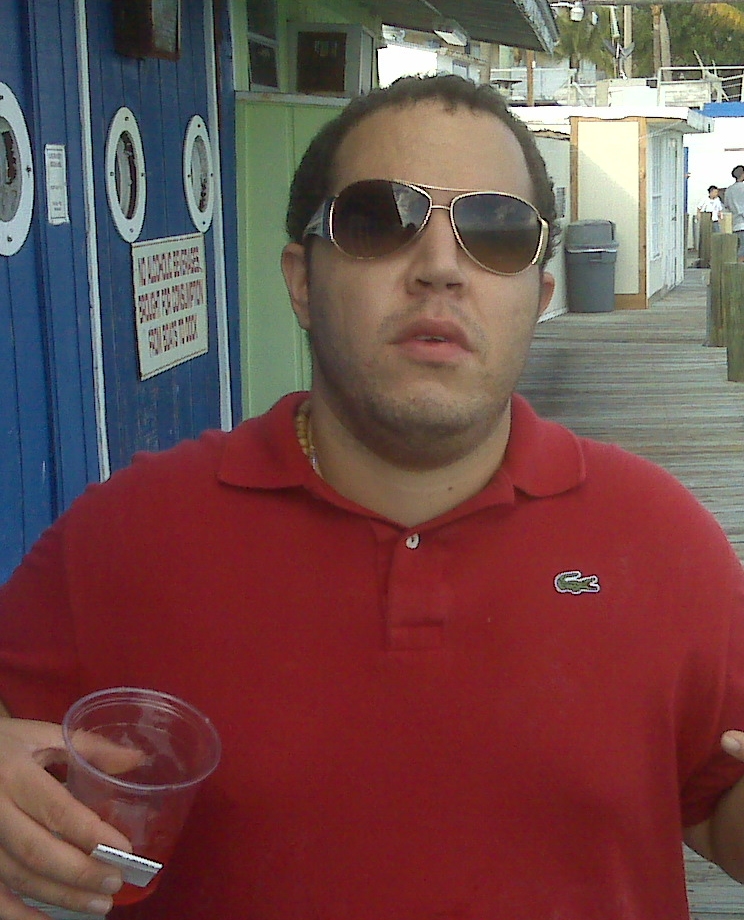 Being born into a musical family, he has been playing since he was about 5 years old, and just naturally took to the Drums. He played in various bands all through his school life, and as soon as he was old enough, he would often be seen on stage playing in the band with his famous father. Brian can often be seen playing drums onstage behind famous Jamaican singers, like Ernie Smith, Keith Lyn and Ken Lazarus. Brian also likes to play the Guitar and the Bass, and spends his off-time practicing, as he says he wants to become a more versatile musician.
Yishka Greaves - Lead Vocals, Guitar

Yishka was born in a musical family. His dad and his brothers are all excellent musicians. He is Jamaican, but he grew up in Nassau. His first instrument was the trumpet and when he went back home to Jamaica, he played in many of the top bands including the 'Soul Syndicate', and the Jamaican Jazz Orchestra among others.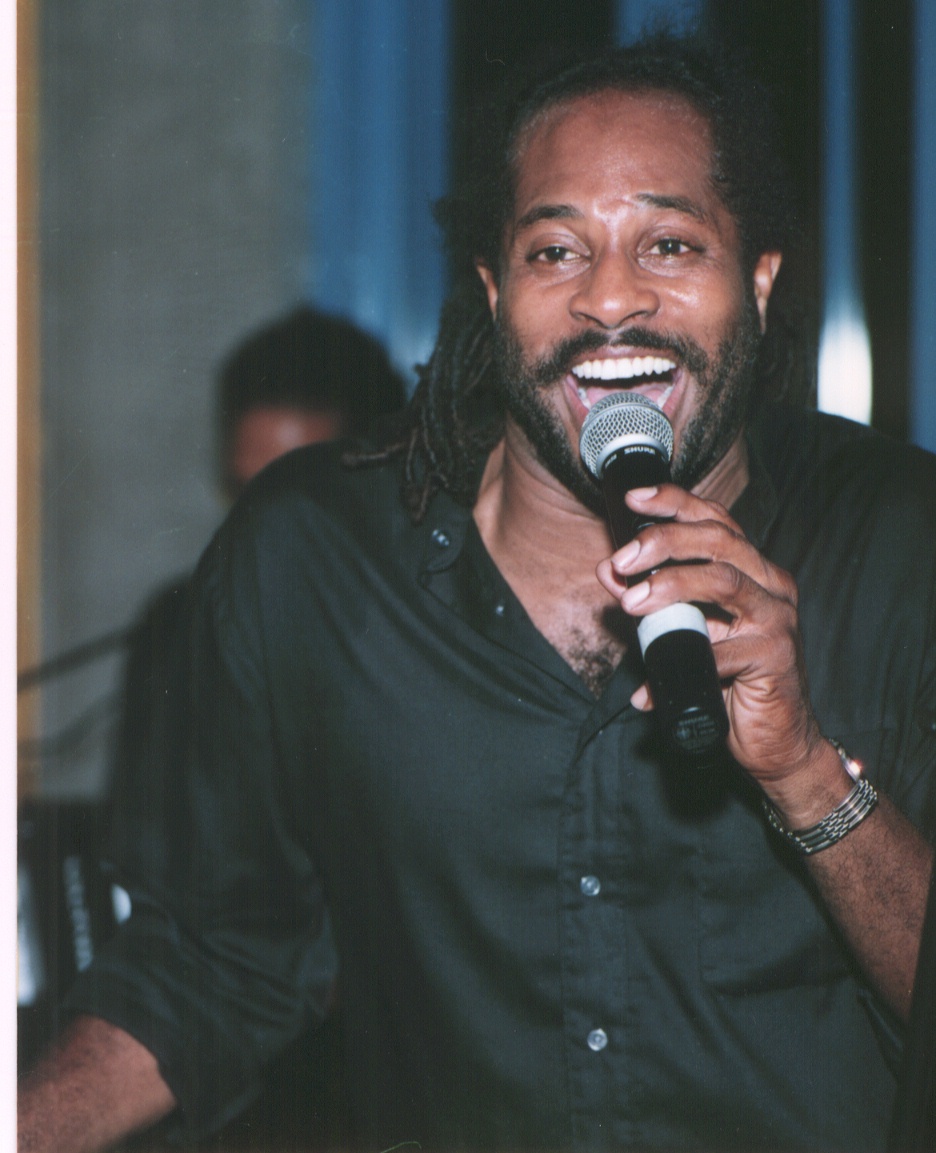 As a singer, he performed as lead vocalist and as a solo entertainer not only in Jamaica, but across the globe including Japan, Mexico, and Brazil. He has since adopted and is studying the saxophone and more recently the Steel Drums. Yishka entered the Jamaica's National Song Contest, and won the 'Best Entertainer' award, and has done recordings with many producers, including Stevie Wonder. Yishka was a member of the 'Roots Uprising' band along with Rayner, one of the pioneer Reggae bands in SoFlo, before going back to Jamaica. Yishka has been back on the South Florida music scene for over 9 years, and is known for his outstanding showmanship. He currently is working on a new album to join his two other CD's.
Robert (Billy) Johnson - Guitar, Vocals

Billy is a veteran Jamaican musician, whose credits include many of the top Jamaican groups, including The Boris Gardener Happening and the Caribs. As a top studio session player, he has played on quite a number of Jamaican recordings.
In Florida, he has been a member of Pluto & Company, Root 95 and the Mighty Vikings. His vast experience and talent is evident whenever he plays and he defies being categorized as his playing encompasses styles are so wide and varied, all done with the 'Billy' touch. Billy is also an avid Domino player, and also has dreams of becoming the Sudoku Champion of the world.
Richie Walters - Bass, Guitar, Vocals

Richie, who is Ricky's son, is the baby of the group. He has been playing since he was given a Ukulele at the age of 15 months. At age 6, he was guitarist and lead vocalist of 'The Juniors', a band with 5 children of famous Jamaican musicians.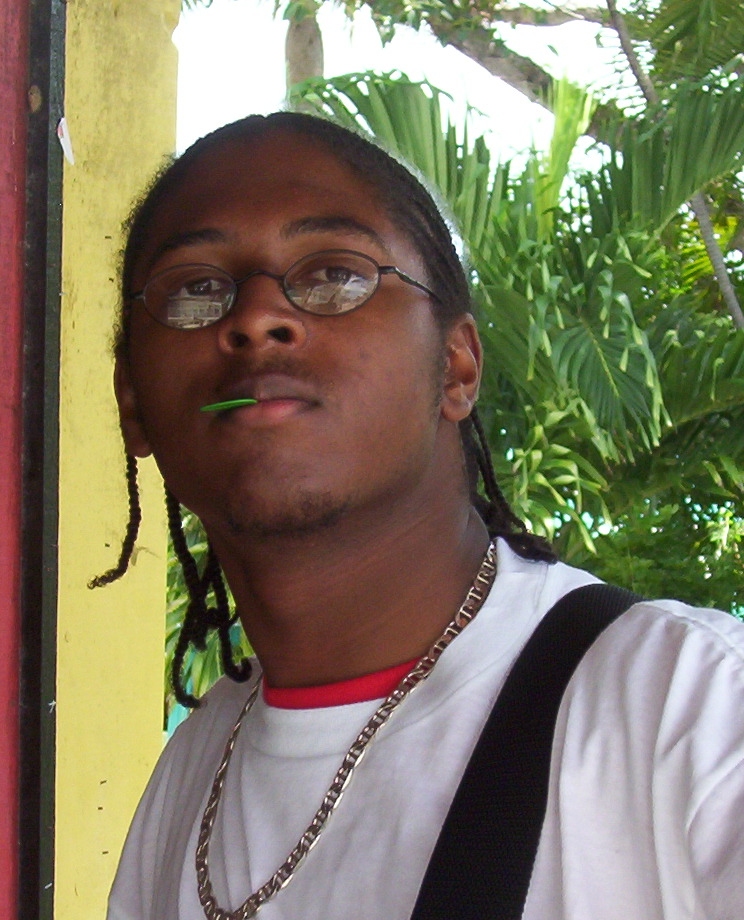 The Juniors thrilled audiences on many major concerts in the Miami/Ft. Lauderdale area. At the age of 8, he placed second in a talent contest, singing and playing Bob Marley's 'Redemption Song'. In High School, he was a member of a 'Metal' Band, and was quite the 'Guitar Hero' among his peers. He's a wiz at the guitar but recently 'discovered' the bass and now plays mostly the bass. At age 22, he has the stage experience and professionalism of someone twice his age. He currently tours with Wayne Wonder, I-Wayne, Everton Blender and has been on Bass behind many other Jamaican luminaries like Ken Boothe, Luciano and Leroy Sibbles. Richie is currently working on some studio projects, writing material for is upcoming productions, and is well on the way to his goal of becoming a 'Beat-Master'.
Ricky Walters - Bass, Guitar, Vocals

Ricky grew up with a Piano in his home as both his Mother and Sister were both pianists, and his Dad had a Sound System that played at dances and parties so he had music all around him. While in high school he started playing the guitar and soon became the bandleader for his first band, which was very successful, as they played quite a few concerts and dances.
At 18 he was the bandleader at a popular hotel ion Jamaica's north coast when he was noticed and recruited to join the country's most popular band. For 16 years Ricky was a member of the Top Jamaican group 'Fab 5'. Also an adept songwriter/producer, he co-wrote the monster reggae hit 'One Draw' and others for Rita Marley. He also penned songs for The I-Threes, Hopeton Lewis, The Melody Makers and the Fab 5 including 'Asking for Love' considered a Jamaican classic. Since moving to Florida he was bandleader for the band 'Root 95' which was the backing band for all Caribbean concerts in the mid to late 90's. Ricky also serves as the musical director of the group, and enjoys playing along with his son Richie, and is currently recording his all original debut album.